Shortboards have been broken down into various surfboard type labels / categories for an easy understanding. It displays the ideal surf conditions that each particular surfboard model will perform best in. Allowing you to identify the right model for your intended needs. Facilitating the buying process and building a working surfboard quiver.
Shortboards Type Descriptions
Fish / Grovel | 1/2ft to 4ft
Designed to excel in the smallest possible wave conditions, ride shorter than your Small Wave Performance Board. Fish / Grovel boards sit on top of the water in comparison to the other board types. This reduces drag, accelerating effortlessly in sloppy wave conditions & maintaining speed through flat sections.
The design generates the most speed of all the short board types & they also have great stability & paddle power.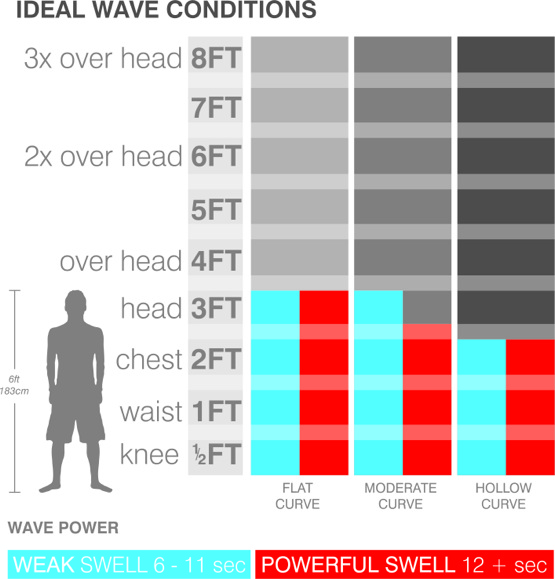 Small Wave Performance | 1ft to 5ft
Designed to excel in small wave conditions with a high level of performance & speed. Shorter & chunkier than your All Round Performance surfboards. This surfboard type is surfed shorter (length) & suited to smaller weaker wave conditions before you need to jump down to a Fish / Grovel surfboard.
Small Wave Performance surfboards generate a lot of speed (Glide) with good release & fit perfectly into a smaller wave curve. This speed compensates for the lack of power in smaller waves & the high release allows for big turns in small waves.
These two elements give the surfer a really fun forgiving or Hi Performance ride in average conditions.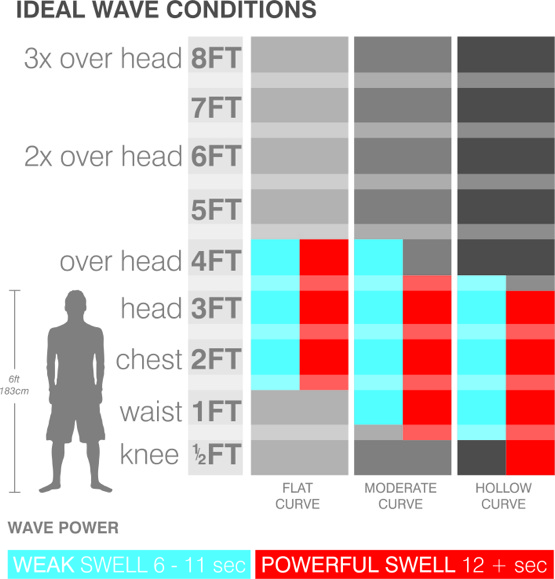 All Round Performance | 2ft to 6ft
Designed to bridge the gap between Hi-Performance & Small Wave Performance surfboards. This Surfboard type performs in a variety of wave conditions. Delivering plenty of speed & glide in the flatter sections but also offers excellent control for those more critical sections that pop up.
All Round Performance Boards have more planning speed than Friendly Hi Performance Boards & are more forgiving. Ride shorter than your normal high-performance models. A shorter board will provide a tighter turning radius, which will fit more comfortably in smaller waves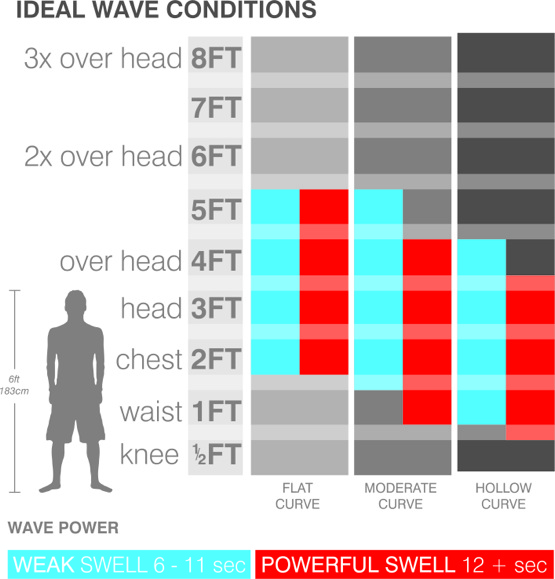 Friendly Hi Performance | 3ft to 7ft
This surfboard type has a more forgiving nature with extra volume compared to the Hi Performance models. Designed with enough performance to surf top to bottom in curvy waves. However, Friendly Hi Performance surfboards have the additional benefit of working through those less than perfect sections. The main difference's, slightly flatter rocker, wider outline & fuller rails.
The user-friendly design requires less work from the surfer & will surf in a larger range of wave conditions. A Hi Performance shortboard you can use more regularly.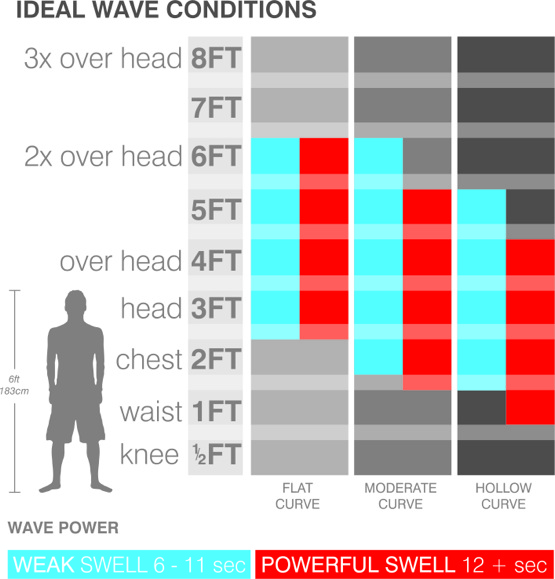 Hi Performance | 4ft to 8ft
Highly refined surfboards designed for elite performance surfing. This type of board requires high-quality wave conditions to perform at its best. Hi Performance surfboards need to be kept in perpetual motion, rail to rail in the pocket surfing & therefore suit Advance to Pro surfing levels.
A mix of speed, control & release makes this type of board very exciting to ride & will let you push your surfing are far as you want.
When the ideal wave conditions come together these boards will take your surfing to the next level.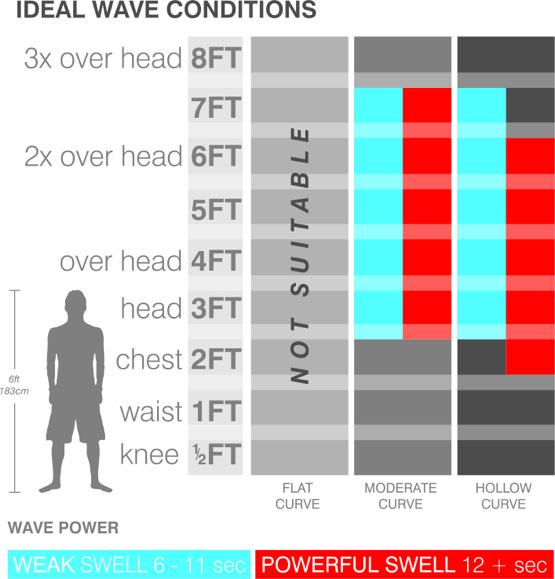 Step Up Performance | 4ft to 8ft+
Designed with a balance of speed & control for those heavy days when the water is moving & controlling speed is more important than generating it. This type of board requires large high-quality wave conditions to perform at its best. Larger waves carry more power & speed, therefore, controlling speed is crucial to the surfboards design.
Step Up Boards are very comfortable on rail with great hold & bite. This surfboard type will hold on rail & give you the confidence to push your surfing in solid waves. The extra board length gives Step Up Boards more paddle momentum increasing its paddle power & the ability to draw out long powerful turns.
The board's level of performance depends on the surfer. A great choice if you like taking on larger surf at home or abroad with confidence.