Toy X | Superbrand Surfboards
or make 4 interest-free payments of $198.75 AUD fortnightly with
More info
Special:
NEED HELP?

Stock Availability / Custom Orders / Chasing Something Else
Description
Toy X | Superbrand Surfboards
The Toy X Shortboard was Initially created as a small wave groveller, the Toy morphed into a high performance yet user-friendly model. Low rocker and a wider outline make for great paddling power and a subtle single to double concave creates drive through sections. As well, soft, forgiving rails make it a great board for intermediate surfers looking to step up their shred game or for advanced surfers looking for a little give in critical situations.
Ride 1-2" shorter and 1-2 Litres more than your shortboard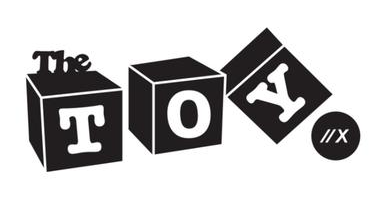 ---
Toy X PU / Surfboard Specifications
Rocker: Medium rocker though out
Rails: Medium rails
Outline: Wide, Fuller outline then normal shortboard
Bottom: Single double Concave
Tail Shape: Squash/swallow/round
Fin setup: 3 or 5 Fin
Wave Quality: All Conditions
Wave Size: 1 to 5 feet
Best performance: 4 foot
Ability/Experience: Average to advanced
Construction: PU
Note: Fins not supplied, use promo deal for a good set.
Custom Orders are welcome - Add details to the 'Notes / Custom section' All orders will be confirmed before being placed.
---
Surfboard Availability
We have a large range of surfboards in stock however if you need your board immediately please double check with first as stock moves quickly. We call or email all board orders to confirm the availability, status & finalise any details. For more info on custom board orders please call or message. All order notes please add to the Order / Custom Notes above or use the comments section when checking out.
In Stock: Immediate Shipping / Allow one days for careful packaging
Production: 1 to 2 weeks / Surfboards earmarked in production, near completion.
Customer Orders: Allow 2 to 3 weeks + Delivery (see shipping tab below for more info)
All orders will be confirmed over the phone or email to finalise details!
---
Recommended Skill Level

Click on image for more information


Click on image for more information
Superbrand Toy - Video
Customer Reviews
This product hasn't received any reviews yet. Be the first to review this product!
Write a Review
Shipping Details
Same Day Shipping for orders placed before 3pm, Surfboards & Covers may incur an extra day, if you have any time constraints please contact us by phone or email.
---
Surf Hardware Shipping

Orders $1 to $29 | $10 Shipping Fee (Normal Post)
Delivery 2 to 5 Days
Orders $30 to $59 | $6 Shipping Fee (Normal Post)
Delivery 2 to 5 Days
Orders $59 to $99 | FREE Normal Shipping
Delivery 2 to 5 Days
Orders Over $99 | FREE Express Shipping
Delivery 1 to 3 Days

WA & NT: Maybe incur 1 to 3 days extra.
Surfboard covers can't be express shipped, just normal post.
---
Surfboard Shipping

FREE Shipping | All Size Surfboards
Delivery 2 to 5 Days* | Allow 1 to 2 days packing time just in case
FREE Shipping Insurance included

All surfboard orders are packaged very carefully & use the most trusted freight carriers. We understand the importance of your surfboard arriving safely.
*Remote locations may incur additional shipping costs. Surf Shops Australia will advise you of any additional costs & you are welcome to proceed or cancel your order.
Shipping details will be provided once your surfboard is shipped, freight carrier & tracking details
Surfboards take one day to ensure safe packaging & logistics. Available stock isn't guaranteed but we understand the importance of communication, making sure you know your order status.
---
Delivered to your Door



---
More Information
All orders are shipped off the same day where possible. Any order that need to be placed are processed the same day
Surf Shops Australia stocks a large range of Surf Gear. We therefore normally have what you need immediately. However due to seasonal demand & supplier stock levels this can change. Customer orders that are unavailable or delayed due to supply will be contacted with the details. Customers can change their order or receive a refund at this time. In the case of last minute changes Surf Shops Australia must be notified before goods have been shipped.
We make shipping surfboards & accessories hassle free for our customers. Surfboards are packaged very carefully to ensure safe delivery. Surf Shops Australia has been shipping Surf Gear domestically, internationally & understands the importance of your goods arriving safely. In the case of any damaged goods due to freight please contact Surf Shops Australia within 4hrs (If possible) to rectify the problem.